Mr. Kristof seems to think so and his evidence that Wikileaks sold their Bitcoin is plausible.
Over $20 Million USD of Bitcoin Left Wikileaks Bitcoin Wallet. We can look at the Bitcoin chart to see the event unfold. Watch the video and form your own opinion.
BREAKING: BITCOIN DIP CAUSED BY WIKILEAKS DUMPING BITCOIN! Julian Assange had A LOT OF BITCOIN!
Wikileaks Public Bitcoin Wallet as of April 11, 2019 at 4:25 EST.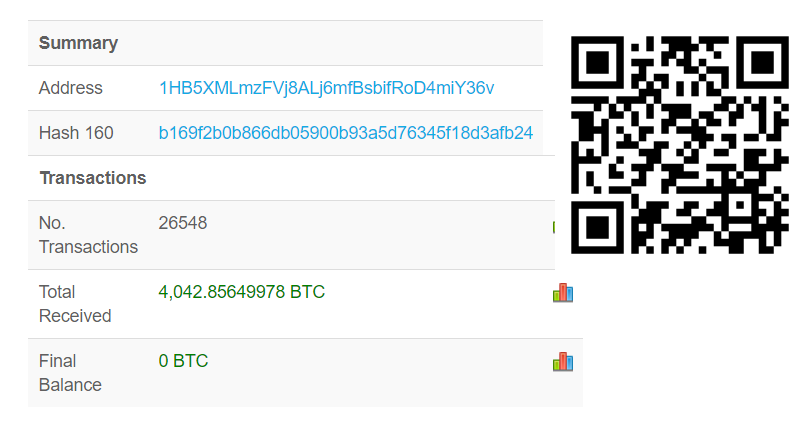 These opinions are not mine but I do believe enough evidence has been shown to make me raise an eyebrow. Wow!