Traders on Coinbase, Binance, Bitfinex, Deribit and other top crypto exchanges on Wednesday, June 26, 2019 were left out of luck and unable to access their accounts during a recent Bitcoin flash crash, while PrimeXBT withstood the demand and helped traders close in profit while the rest of the market scrambled.
In recent weeks, Bitcoin price has rallied over 250% and recaptured the interest of traders worldwide, who are hoping to become rich beyond their wildest dreams from profits generated while trading the emerging crypto asset during what many analysts are expecting to be a full-fledged bull market.
During its last bull market, Bitcoin took the world by storm and caused widespread FOMO that left many crypto exchanges unable to keep up with the growing demand and hype surrounding the crypto market. Some exchanges were forced to shut down new user registrations, and accounts began fetching as much as 1 BTC - valued at nearly $20,000 at the time - on the black market as demand far outweighed supply.
With Bitcoin skyrocketing once again, telltale signs another bull market is in the early stages are showing at a rapid rate. Bitcoin has once again gone parabolic, continued to break through each major resistance level with relative ease, and a recent flash crash shined a light on a problem that hasn't shown its ugly face since the last bull run: Some crypto exchanges are often unable to keep up with the influx of increased trading demand during peak FOMO.
Not all crypto exchanges were affected during the recent Bitcoin price flash crash, but the problem does underscore how early on the crypto industry is - when even some of the biggest names in the industry are unable to offer a stable or reliable trading experience. It also shows that there's still much time and room for other trading platforms to steal the crown away from the likes of Coinbase and Binance, who currently enjoy significant market share that they risk squandering away with situations like these.
The two exchanges are just two examples of the most prominent in the crypto industry, yet were of the exchanges most adversely affected by the flash crash in Bitcoin, according to vocal traders sharing their annoyance on Twitter and Reddit.

Coinbase, Binance, and Others Crack Under Pressure From $2,000 Bitcoin Flash Crash
At approximately 4:00PM ET, as Bitcoin approached $14,000, a flash crash occurred on crypto exchanges that wiped out much of the ground it had gained earlier in the day. Bitcoin prices instantly collapsed over $2,000, falling to $11,400 before bouncing back $1,000 and resuming its climb higher to potentially reclaim its previous all-time high of $20,000 and even set a new record.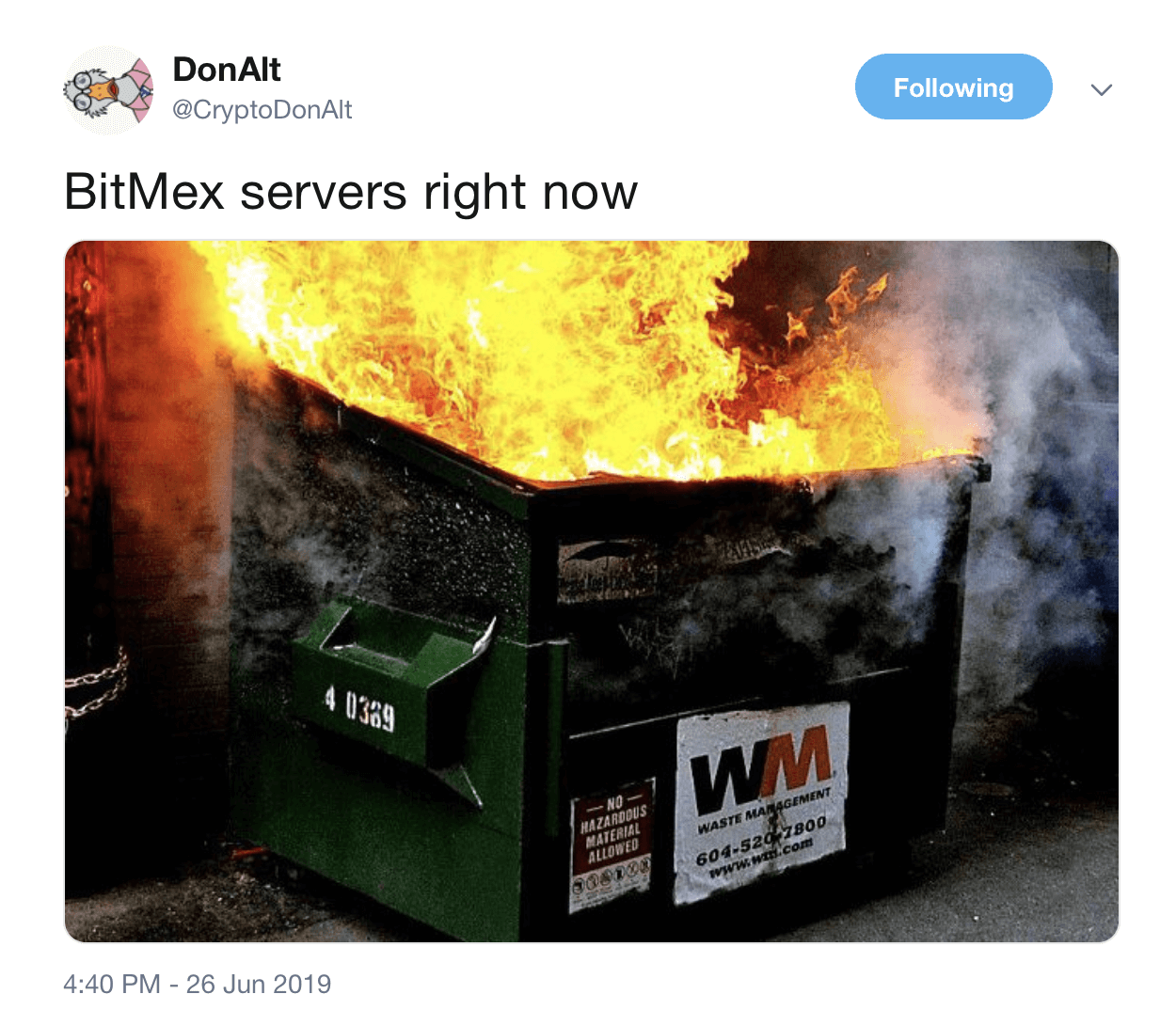 When major price movements occur, traders often have alerts set up that make them aware of any potential entry or exit points, or other opportunities, and they rush to log into their trading platform of choice to execute a trade. Other traders will have had set up stop loss orders to protect themselves in case of a crash, that trigger a sell the moment the price is reached.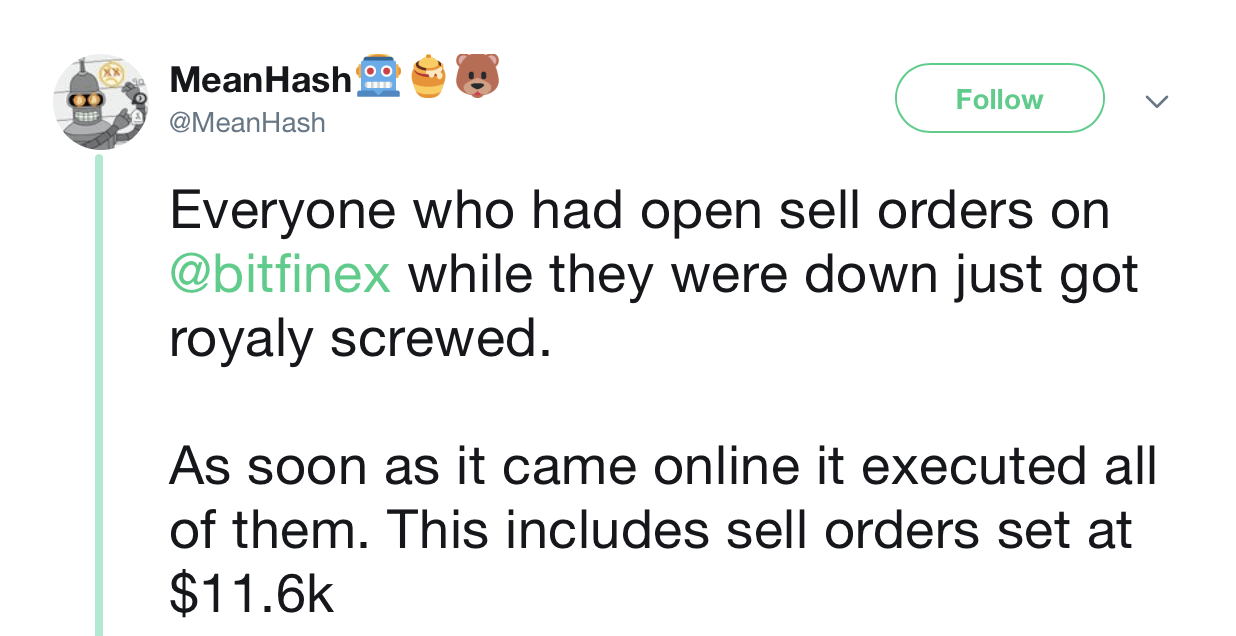 The sudden rush of traders combined hoping to capitalize on the flash crash, along with stops being hit and the massively surging trading volume across the crypto market proved to be too much for many top crypto exchanges to handle, and the exchanges buckled and went down under the pressure.
Of the exchanges that saw widespread outages, order submission errors, server errors, and more include the aforementioned Coinbase and Binance, along with Bitfinex, Deribit, and many more.

Traders took to social media to express their frustration that they missed out on profitable trades due to these platforms being unable to handle the increased transaction output and server load. The two exchanges both have seen a bull run in the past and should be capable of offering uninterrupted trading to their clients, but yet this incident still left traders sitting on their hands and unable to do what they do best.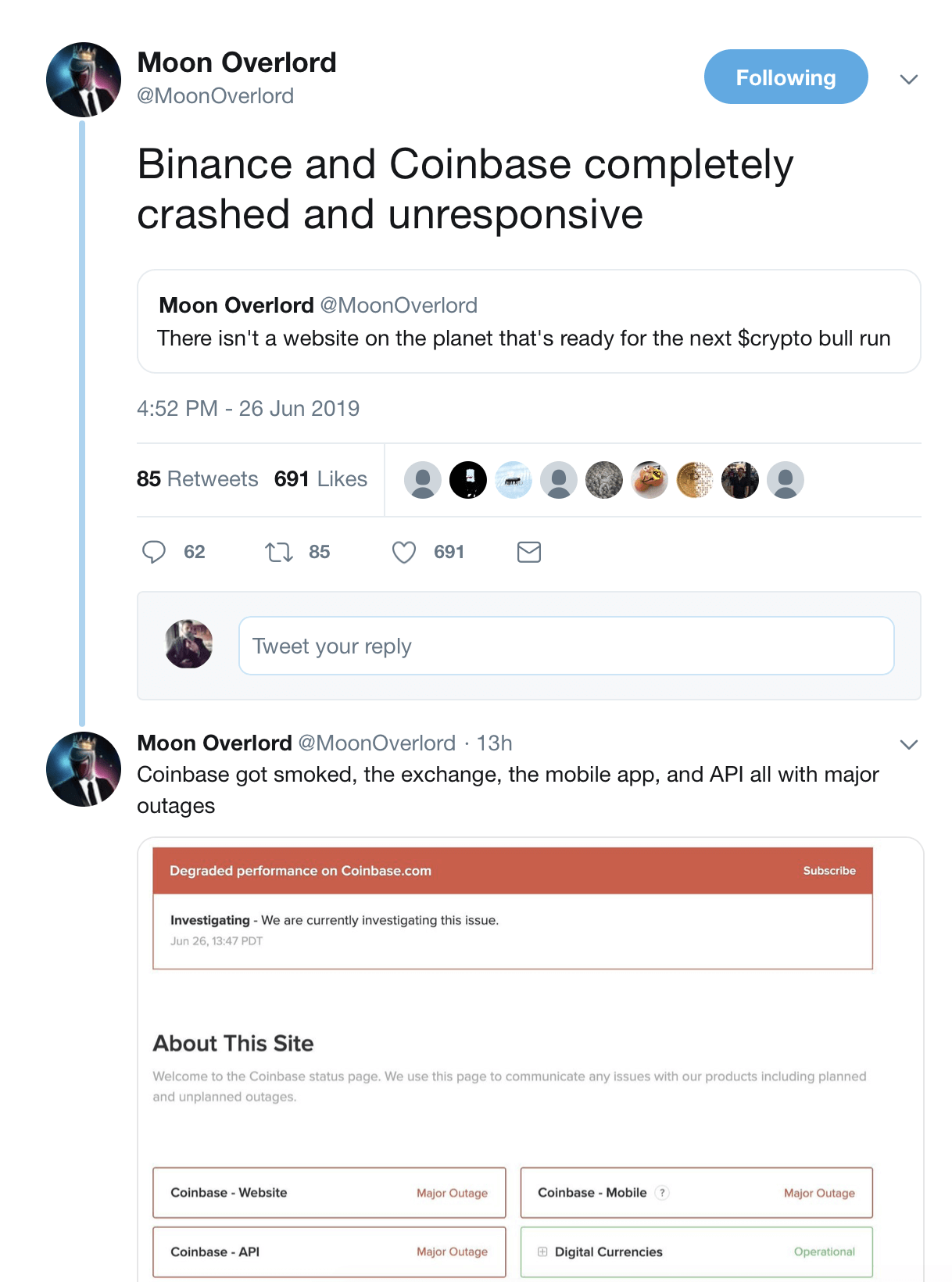 Instead, traders were unable to access either platform and missed out on profits. Many are demanding answers.
PrimeXBT: Withstanding Bitcoin's Flash Crash Took Traders to Profitability
According to CoinMarketCap data, Bitcoin markets traded over $46 billion in value throughout the day. During the hour or more these exchanges struggled to stay online, traders on those platforms missed out on over $1.9 billion in trading activity alone. However, this number is significantly larger as the trading volume actually peaked during the outages due to so many people pummeling each exchange's servers. With such a spike in trading interest, there's no telling exactly how much profit was missed during the massive price swings due to exchanges dropping the ball on their customers.
Traders on any remaining stable exchanges found themselves a great opportunity for profits. With so many other traders sidelined due to outages, PrimeXBT traders - where the platform's bank-grade infrastructure and the trading engine stayed reliable and unfazed throughout the momentary flash crash - were able to close in profit and open up new profitable positions.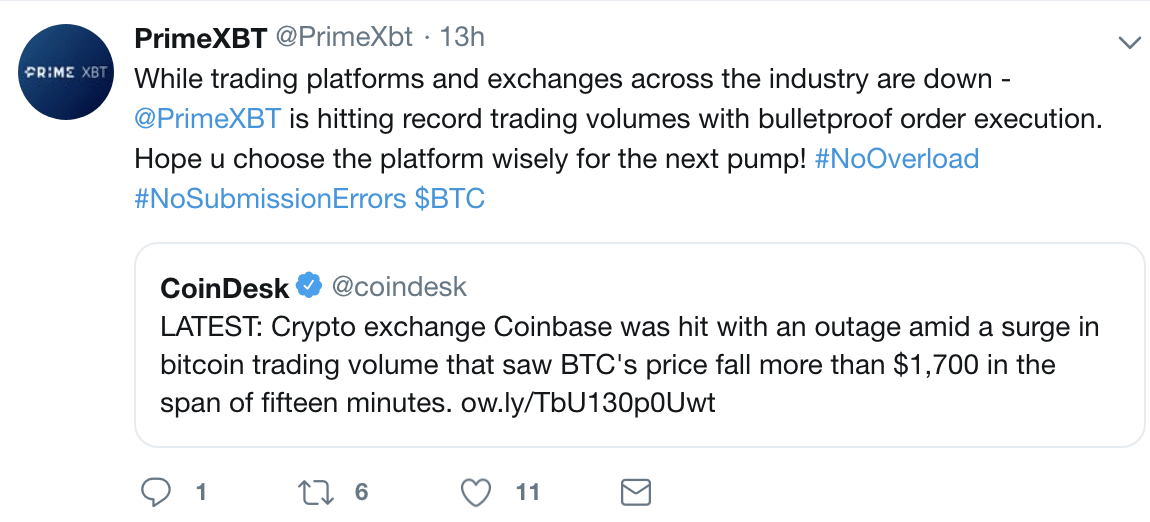 PrimeXBT traders were able to submit their orders using the platform's advanced trading tools, which left the vast majority of them in significant profit according to multiple posts from its users on social media.
Bitcoin's parabolic rally from bear market lows have brought traders an opportunity unlike any other, but the potential profits Bitcoin and the rest of the emerging asset class can offer won't matter if traders cannot open or close positions, much like what happened during the recent flash crash on Coinbase, Bitfinex, Deribit, and Binance.
Rather than find themselves in profit, most clients likely logged into their accounts after the outages only to discover their holdings had fallen significantly in value, were unable to take any action and open trades, and realized that they had missed out on substantial profits. The entire point of these platforms is to provide traders with the tools necessary to profit from markets, but it is impossible if the platform cannot even be accessed during price swings in the first place.
This is why choosing the right trading platform is of the utmost importance during a bull market. It's also why more and more traders are choosing PrimeXBT as the place to go for seamless order execution and trading Bitcoin on leverage.
Decades of Market Experience Offers Traders Edge Over Coinbase and Binance
PrimeXBT was built on decades of experience across traditional markets and it shows. Not only does the trading platform offer exposure to traditional assets outside of crypto - such as gold, forex, commodities, and stock indices - it also offers the most advanced trading tools and most reliable infrastructure found anywhere in the market.
PrimeXBT's bank-grade infrastructure and ultra-fast trading engine ensure the platform experienced no downtime during Wednesday's chaotic trading session, and traders on the platform weren't held back by an "order submission error" or another roadblock preventing them from growing their profits and executing trades. Instead, traders were able to respond to any significant price action, and trade the trend with tools like long and short positions, 100x leverage, and advanced order types like OCO (one cancels the other) orders and take profit orders.
With a new bull run brewing in Bitcoin, if industry powerhouses like Coinbase and Binance cannot improve the stability of their platforms and provide traders with the stable experience necessary for trading, traders will quickly wise up and seek greener pastures. If this recent flash crash doesn't prompt Coinbase and Binance to step up their game, traders will eventually find themselves on more reliable platforms - such as PrimeXBT - where traders can actually take advantage of large price movements, and grow their profits as intended.