Bitcoin fever was at its height as the king of the cryptocurrencies passed an all-time-high of $62,000 on Saturday. However, since then, the bitcoin price has seen a correction of more than $7000 as it fell below $55,000. Is this a good time for those on the side-lines and new investors to get in, or will we see a further sell-off?
A downturn in the Bitcoin price has perhaps been triggered by the Indian Government's decision to ban cryptocurrencies. This includes trading, holding, and even mining them. A proposed bill would give companies and individuals just 6 months in which to withdraw from crypto related activities.
Countries banning cryptocurrencies is nothing new though. China has banned crypto in one form or another over the years. A recent ban of Bitcoin mining in inner Mongolia is due to come into effect in April. The local government has stated that it is applying the ban in order to reduce the region's carbon footprint.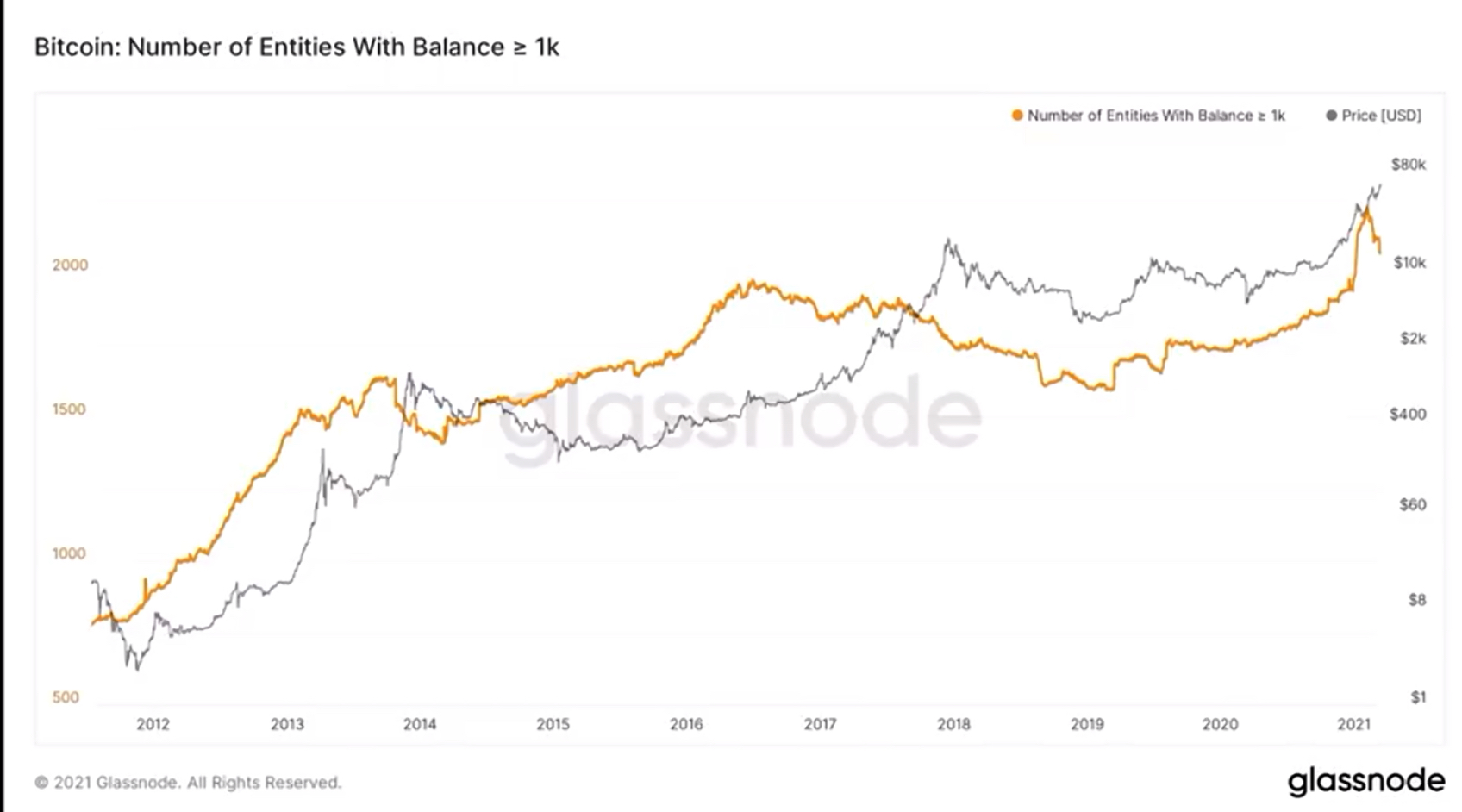 Another quite bearish factor for Bitcoin is that institutional investors have been selling recently. According to on-chain metrics site Glassnode, the number of entities (whales) that have wallets of 1,000 BTC or more, have been selling their bitcoin, causing a sharp fall of more than 10%.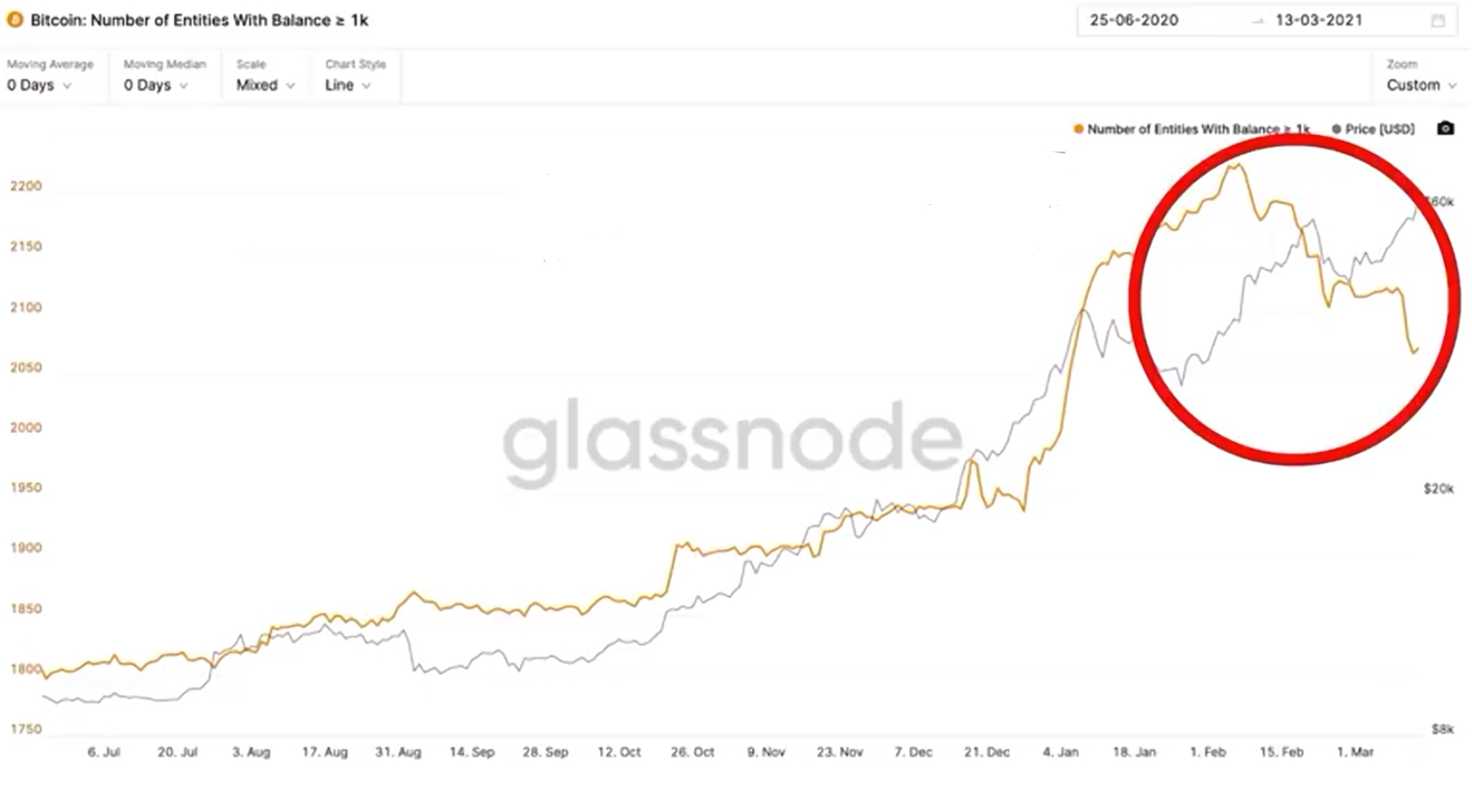 According to the Glassnode metrics, such a large dump by whales has not been seen since 2013, just before the infamous Mt.Gox failure.
The Pi Cycle Top indicator on LookintoBitcoin also looks to be predicting a very close market top. The indicator works by tracking how the 350 DMA x2 moves against the 111 MDA. When they cross it has very accurately predicted the last 3 bull market tops within just a few days.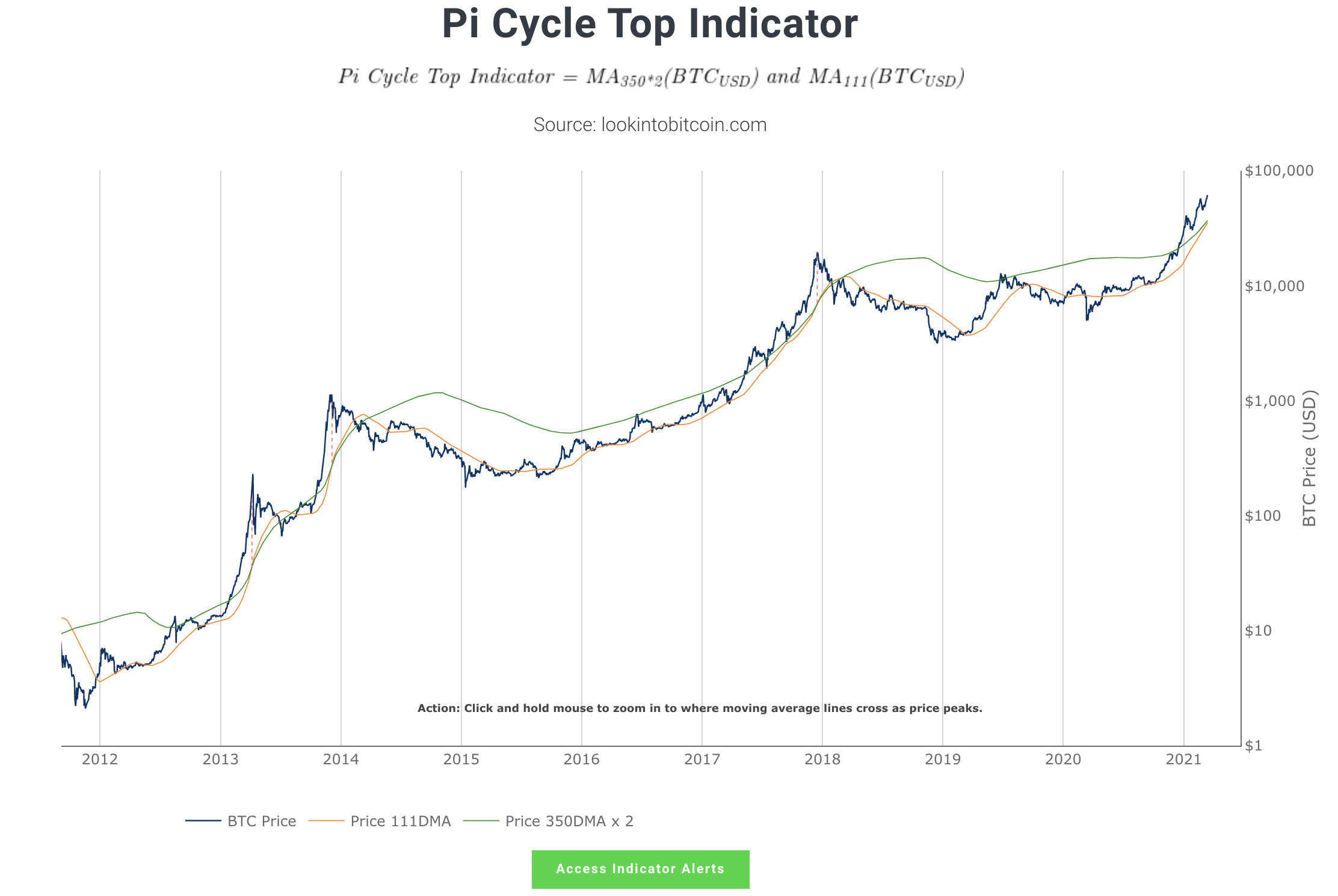 Some quite bearish news all in all for the price of Bitcoin. However, many analysts and commentators are still extremely bullish and are saying that the bull market still has a lot of room to run, with price forecasts ranging from $100,000, to in excess of $400,000.
Given that inflation might be on the way and that the US dollar does not look like having a major rally any time soon, the Bitcoin price could well still meet these forecasts. Investors looking for a chance to enter could arguably benefit from seizing on this correction.
Disclaimer: This article is provided for informational purposes only. It is not offered or intended to be used as legal, tax, investment, financial, or other advice.