Adrian Zduńczyk is a highly thought of analyst with 337,000 followers on Twitter and is the CEO and founder of the Birb Nest trading community. He gives his picks on some small cap altcoin coins that he believes will outperform over this next potential altcoin season.
According to www.blockchaincenter.net, altcoin season could be on the way. The Germany-based tools and charts analytics website defines an altcoin season as when "75% of the Top 50 coins performed better than Bitcoin over the last season (90 days)".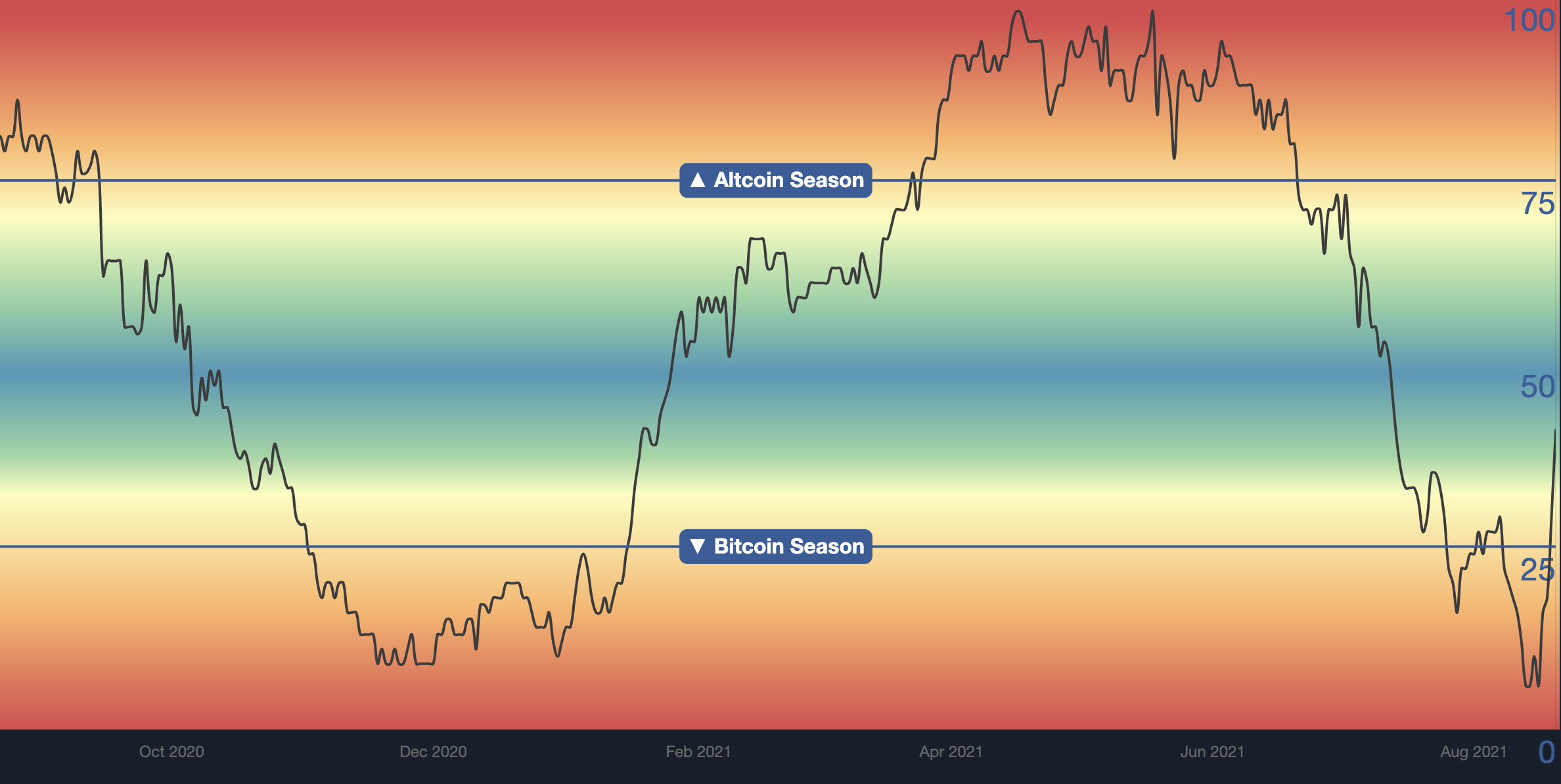 Adrian Zduńczyk, commonly known as Birb, believes that the coming altcoin season will be "legendary". He says that during this time some altcoins will see their prices spike up by as much as 100x, but that this event only occurs once every one to three years.
Birb does urge caution though, and in an article covered by Business Insider, he points out that investing into alts is a risky business, and that there is a significant risk of investors losing funds. He reminds potential investors that they should do their own research and that a return on investment is never guaranteed.
However, Birb has made his own picks of altcoins that he believes will make those potential 10 to 100 times gains. These coins only make up around 15% of his portfolio.
Ferrum Network (FRM) – a decentralised finance project that acts as a startup incubator. Birb believes that this token is very undervalued based on being well below its 200-day moving average, with a price of $0.21.
Linear Finance (LIN) - giving access to digital and traditional investment assets. Lots of earning opportunities through staking and other DeFi services. Also trending well below 200-day moving average at $0.065.
Radix dlt (EXRD/XRD) - a layer 1 DeFi protocol that excels in scalability and has strong regulatory compliance. According to Birb, this token is still very much in the accumulation phase and is unlikely to rally until later this year.
Starterra (STT) - a gamified DeFi launchpad backed by a strong team, including Do Kwon, a co-founder of Starterra.
Synapse Network (SNP) - aims to provide fully regulated financial institutions in tandem with DeFi products. Very under the radar due to lack of public perception of what this project can do.
Disclaimer: This article is provided for informational purposes only. It is not offered or intended to be used as legal, tax, investment, financial, or other advice.