Chainalysis recently released its 2021 cryptocurrency gains by country report. The highlight was that the US made more than 5 times the gains of the UK, its nearest rival.
2021 was by all accounts a pretty good year for the average crypto investor. Of course, not all would have held on mid year, as prices took a tumble across the board, resulting in a 55% haircut. However, by the end of the year a new all-time-high had been reached and many would have benefitted from some quite spectacular gains compared with other more traditional asset classes.
According to the report, across all the cryptocurrencies tracked by Chainalysis, investors from across the world realised a total gain of $162.7 million in 2021.
This was compared with just $32.5 million the previous year. Chainalysis put the figures for each country into the following graph: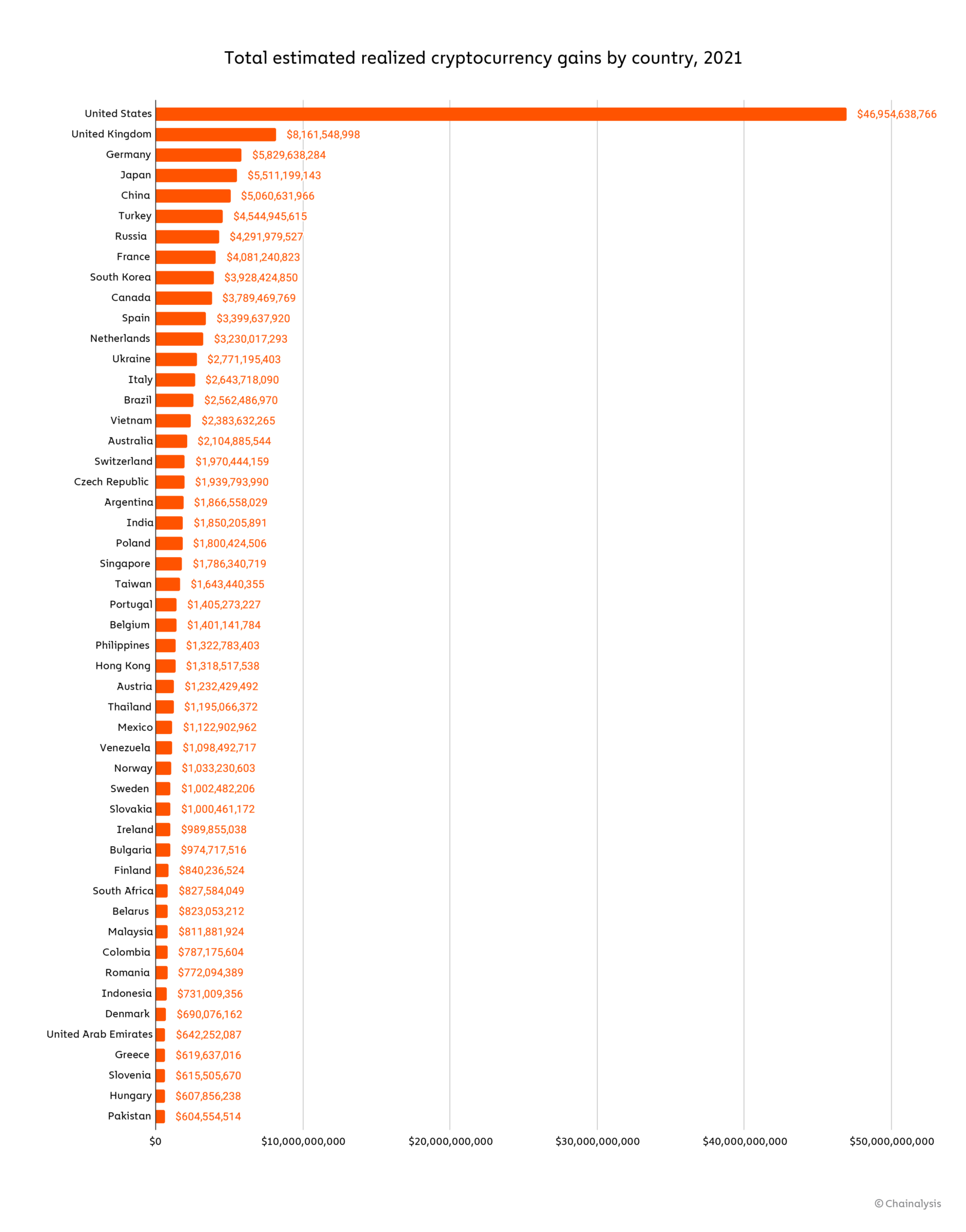 We see that some of the biggest countries by economic size were at the top of the pile. These are also some of the countries where regulators, and those at the top of financial organisations, have had rather detrimental things to say about crypto in general.
However, the report highlights that there were also countries whose rank by crypto gains far exceeded their rank in countries measured by GDP.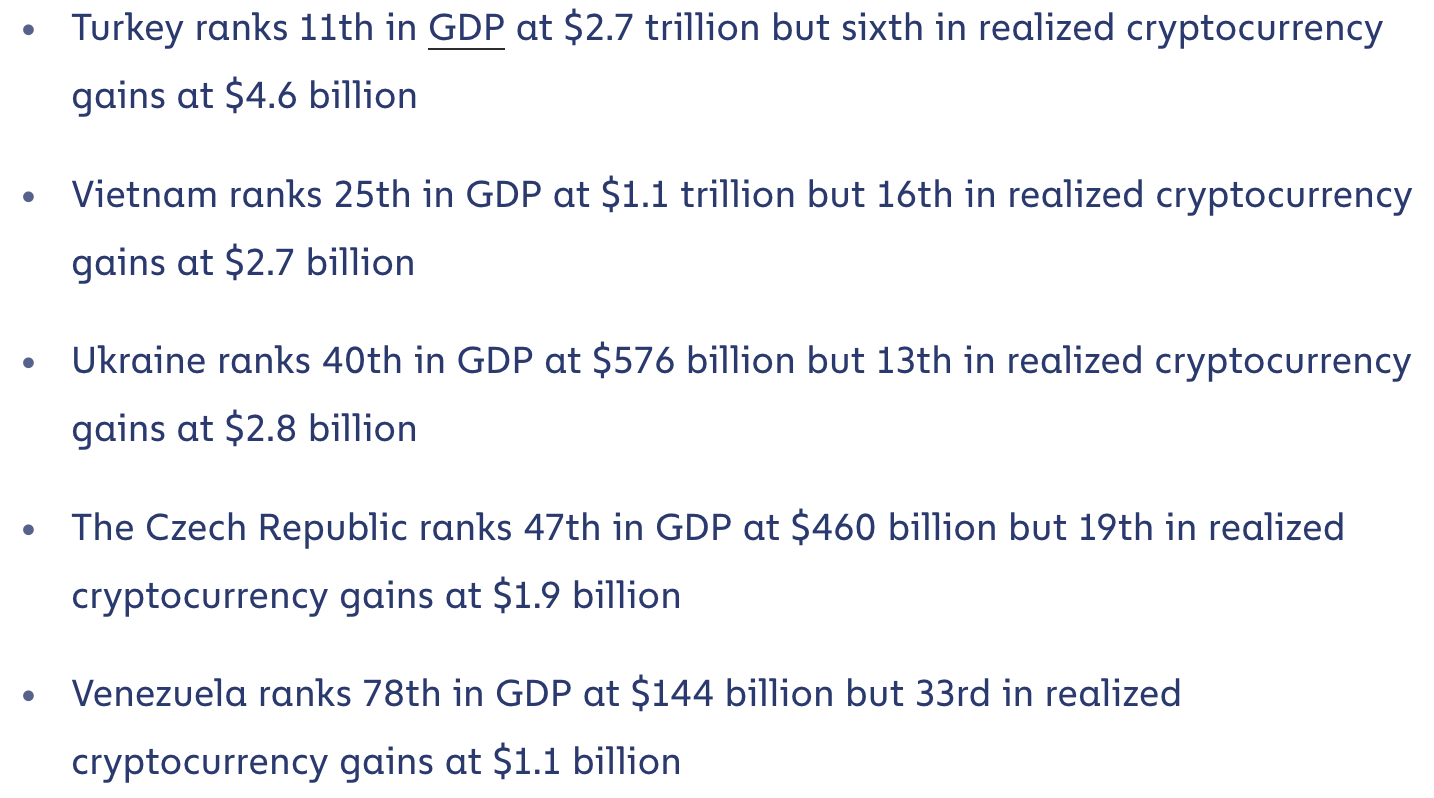 Taken from Chainalysis blog.
While China's crypto gains declined comparatively with other countries, the US saw realised crypto gains climb 476%, from $8.1 billion to $47 billion. The UK, in second place, saw a 431% increase, and Germany saw a 423% growth in gains.
Looking at the break-down of the cryptocurrencies that brought in the most gains, it can be seen from the report that ethereum actually edged out bitcoin globally, with $76.3 billion as opposed to $74.7 billion.
The report ended up with the following encouraging concluding statement:
"the data not only shows that crypto asset prices are growing, but also indicates that cryptocurrency remains a source of economic opportunity for users in emerging markets."
Disclaimer: This article is provided for informational purposes only. It is not offered or intended to be used as legal, tax, investment, financial, or other advice