Bitcoin is in freefall with the rest of the crypto market following suit. As the bearish trend intensifies many cryptocurrency investors are turning to stablecoins or are selling up and leaving the market.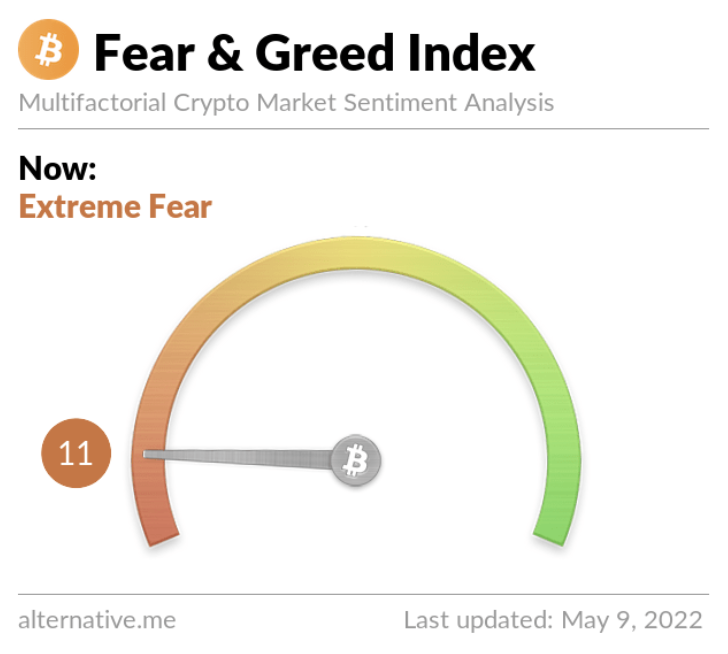 Source: Alternative.me
The Fear and Greed Index is a fairly reliable barometer of how investors are feeling about crypto at any point in time. The index has today dropped to a value of 11, which puts sentiment almost as low as it has been over the last year, with 10 being the lowest value.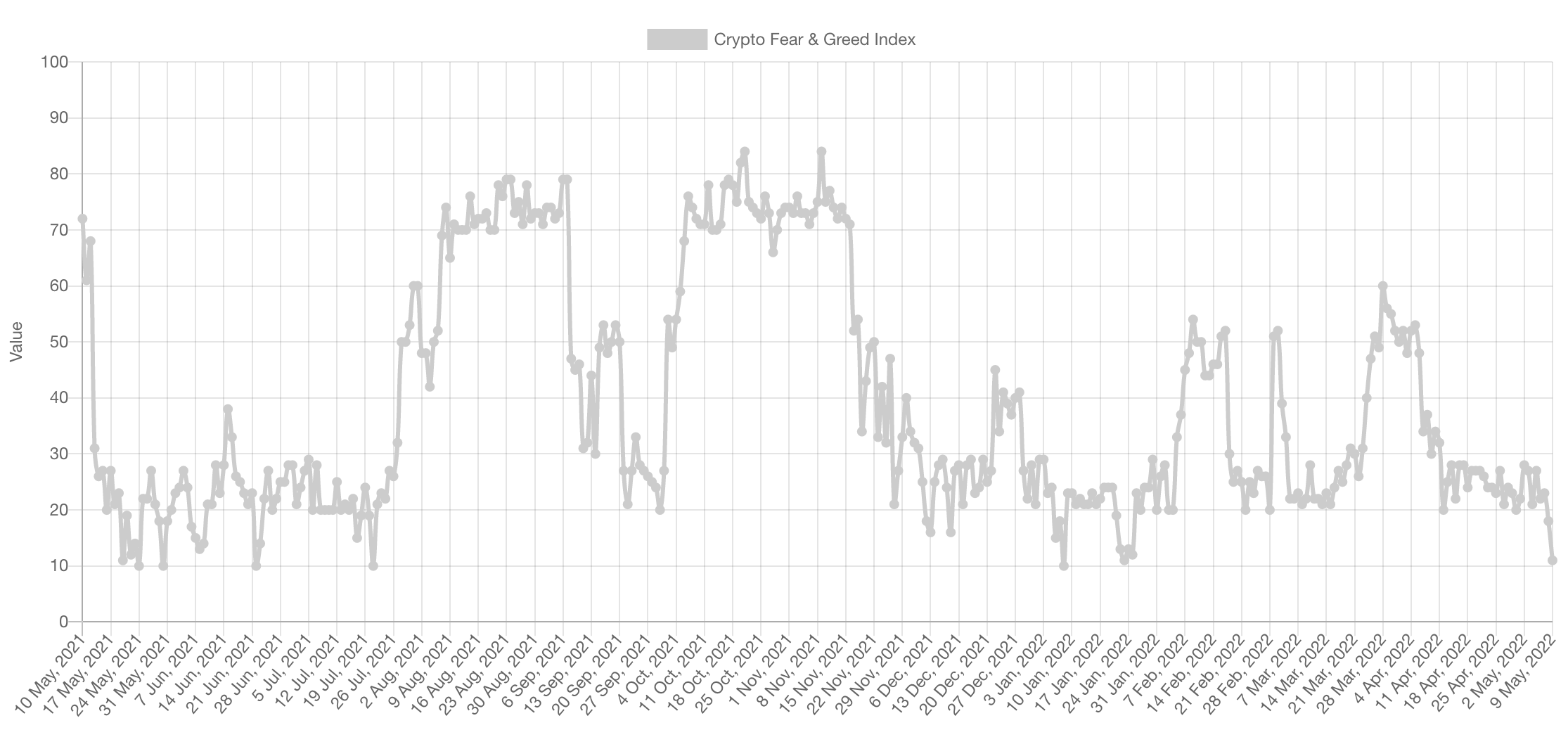 Source: Alternative.me
Bitcoin has fallen to around $33,300 so far, and there doesn't appear to be any major support from here down to between 31k to 30k. Stochastic RSI has bottomed on the daily, and the Relative Strength Index is about to cross into oversold on the same time frame.
Time to buy?
All in all, it could well be a good time to see a reversal. This much bearish sentiment will often trigger such a reversal. Whether it leads to a complete reverse in trend remains to be seen, or perhaps we may have a bounce leading to a lower high, and then a continuance of the downward trend.
Given the old adage of "Buy when there's blood on the street", it could be a good time. The pavements could be said to be awash with it in the current dreadfully negative sentiment.
Buying small amounts during these present times could well pay off in a major way over the coming years. The fundamentals of bitcoin have not changed at all, and seeing the plight of fiat currencies, stocks, bonds etc. it would hardly be surprising to see bitcoin rise to the surface and become a store of value for the ages.
Disclaimer: This article is provided for informational purposes only. It is not offered or intended to be used as legal, tax, investment, financial, or other advice.